The L.A. area Metro Bike Share is offering a 30-Day Metro Bike Share Pass for $1 during Bike Month (May 1-31, 2019.) It's regularly $17 for a month, $5 a day, or $1.75 for each 30 minute ride, so this is a great deal.
Use this link and discount code MOREBIKES2019 at checkout.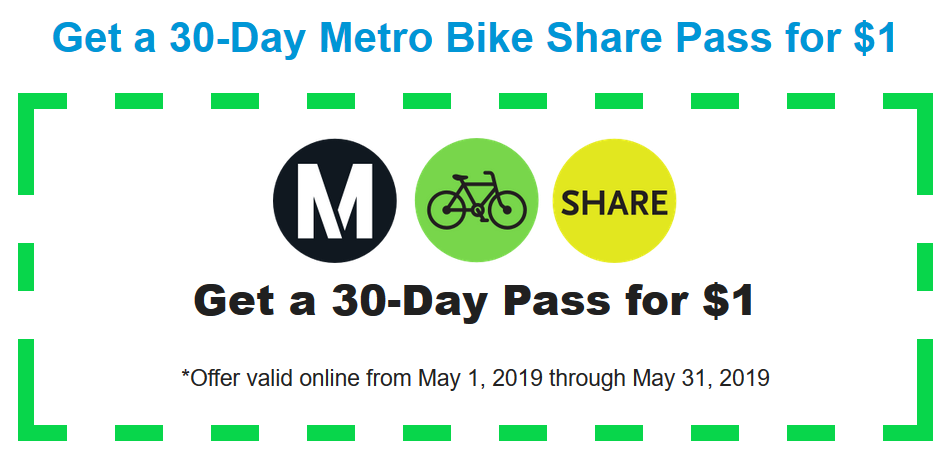 Metro Bike Share is a fast, fun and affordable public transportation option. Over 100 stations and 1,000 bikes are available in Downtown LA, Port of LA, Central LA and on the Westside.
-Anthony